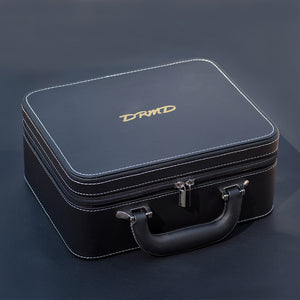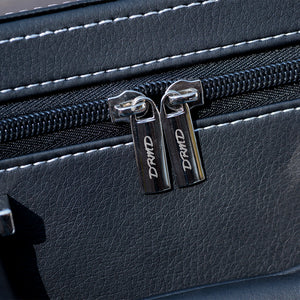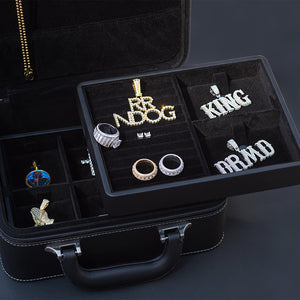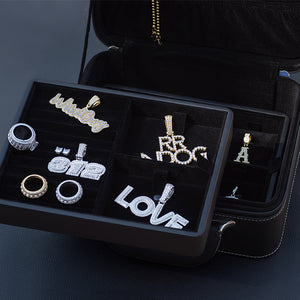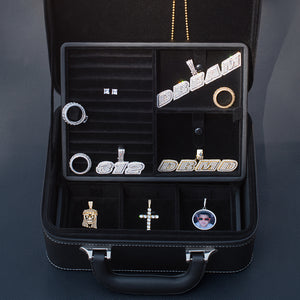 DRMD Travelers Jewelry Case
Regular price
$229.49
Sale price
$279.49
This DRMD Travel Jewelry Case Bwill Ensure your Essentials Arrive Safely. With Plenty of Space for your Earrings, Rings, Necklaces, and Bracelets - This Jewelry Box is a Must-Have for Anyone Who Lives On the Go.
The Jewellery box is finished in our finest Italian calf skin leather with suede interiors. Inside the box there is an earring and ring holder with a hollow compartment of the right of that to hold other larger jewellery. There is also an elasticated pocket in the lid to hold longer earrings, bracelets or necklaces. Soft calf leather and suede lining Safe, secure and stylish Colours. Get Yours Now!
SIZE: 10" x 8" x 4.5" (L x W x H)
DRMD Jewelry is brings you the Highest Pecialization,Individulization,Customization Standard of Fashion Jewelry.

We are always happy to help you with any queries you may have. Please do not hesitate to contact us.   
 Email us: drmdjewelry@gmail.com