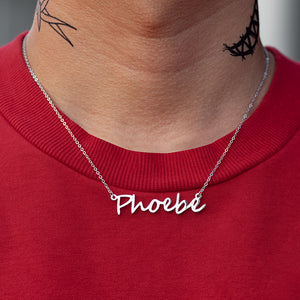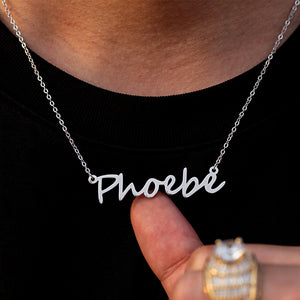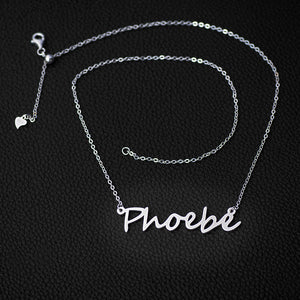 Custom Personalized Cursive Name Pendant
What could capture the extraordinary essence of YOU more than your name? Show some self-love and celebrate your unique beauty with the Custom Cursive Personalized Name Necklace. A petite version of the timeless classic, this name necklace is versatile enough for everyday wear - keep it "DRMD" as a singular statement, or layer it up for a bolder look. Every name necklace is handcrafted and made to order, so it is truly one of a kind - just like you! Also available in 18k plated gold and 925 sterling silver.     

**Please note, due to the nature of this order, you will receive your unique pendant necklace within 4 - 6 weeks**. Your personalized pendants needs time to craft and test, you'll see it's worth to wait when you're wearing it. We will send you an email as soon as production completed.

Specifications:
- Price is based on number of letters input.
- Material Finished: 18k Yellow & White & Rose Gold Plated
- Stones: Flawless VVS Simulated Diamonds (CZ)
- Height: 0.5" x Width: Varies
- Including a Chain
- Adjustable chain length

There are NO returns/cancelations on custom necklaces once in production. 

DRMD Jewelry is brings you the Highest Pecialization,Individulization,Customization Standard of Fashion Jewelry.
We are always happy to help you with any queries you may have. Please do not hesitate to contact us.   
 Email us: drmdjewelry@gmail.com 

              Size Chart