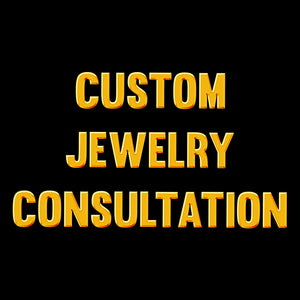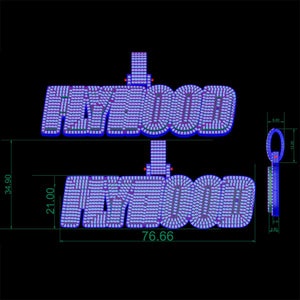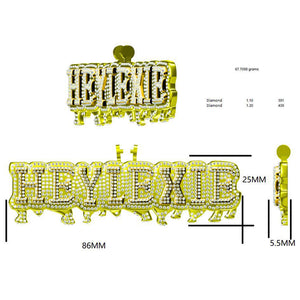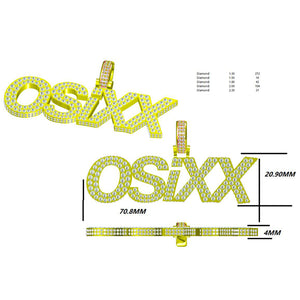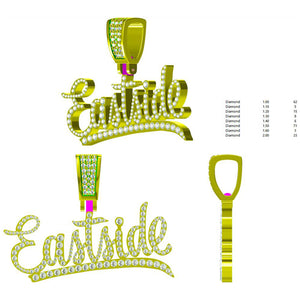 Craft Custom Design your Own Jewelry Consultation
Bring Your Dream Jewelry Come to Life - We Can Create! A custom-designed piece of jewelry sets you apart from the crowd. It's both an investment in gold and in yourself. When you rock a DRMD-designed piece in the club or just kickin' back with your crew you'll feel a confidence in your look that comes across to everyone.

DRMD has been called upon many others to craft custom items. Invest in yourself today and we will help you step out with a truly unique look specifically designed for you.

We charge a $679.99 USD consultation fee which is applied in full toward the cost of the piece if you move forward to build it. DRMD receives hundreds of custom requests and this allows us to separate curious people from those that are intent to craft their custom piece.

Upon paying the consultation fee, you will instantly be paired with a custom jewelry expert who will work with you to design your custom piece.

                              *Custom Jewelry Consultation's Are Non-Refundable*


The minimum order for custom pieces starts at $750 USD. However, the final price will be determined by the specific item complexity and size you get.

The consultation fee allows our jewelry experts to take their time and fully focus on making you the best custom piece specifically to your specifications. This fee will be deducted from the order, so it serves as a deposit. This fee is non refundable.

The time of the custom process varies depending on how many changes are required throughout the design phase. It can take anywhere from 1-2 weeks, so please be patient. It will be worth the wait! You will be kept up to date on the project throughout. Your personal CS rep will provide you with visual updates throughout the process. It will take 4-6 WEEKS for production after you confirm the design.

- Material: Brass with a gold plating
- Finished: 5 times plating with 18k Gold Plated (Yellow, White, Rose).
- Stone Type: Flawless VVS Simulated Stones (CZ)
- Handmade Micro Pave settings

About Chains we are able to make gold plated options to fit your custom request. Any item can be made in different length, width, or specification.

DRMD Jewelry is brings you the Highest Pecialization,Individulization,Customization Standard of Fashion Jewelry.
We are always happy to help you with any queries you may have. Please just contact us.
Email us:drmdjewelry@gmail.com