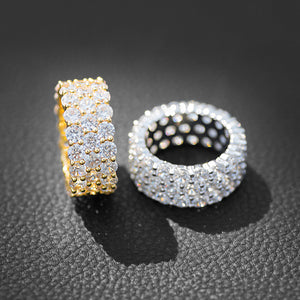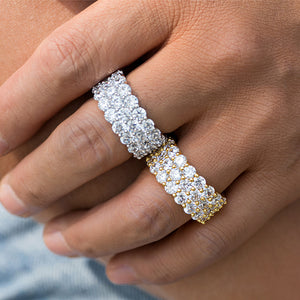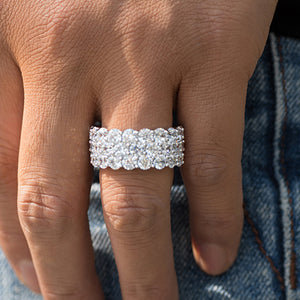 Diamond 3 Rows Eternity Ring
Regular price
$79.00
Sale price
Diamond 3 Rows Eternity Ring is flooded in hand-placed stones. Make bold statements with this gorgeous ring. It is a perfect piece to complement your favorite iced out jewelry. This diamond ring is the ideal gift for your loved ones on valentine, wedding, anniversaries and other special occasions.
Specifications

Material Finished: 18k Yellow & White Gold Plated
Stones: Flawless VVS Simulated Diamonds (CZ)

Weight: 13.0 grams

Size: 7, 8, 9 &10
DRMD Jewelry is brings you the Highest Pecialization,Individulization,Customization Standard of Fashion Jewelry.
We are always happy to help you with any queries you may have. Please do not hesitate to contact us.   
 Email us: drmdjewelry@gmail.com
Measure: place around your finger and pull the pointed end to create a snug fit.
Determine: The number line located at the " Your Size" slit, is the proper ring size.
Tip: Be careful not to wrap the paper too tight. Aim for a comfortable, snug fit.
Tip: For the most accuracy, have someone help you measure.
Check: Double check for accuracy.