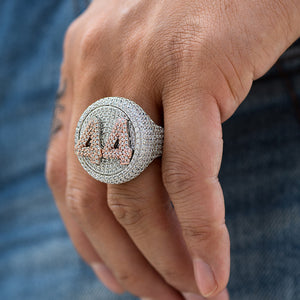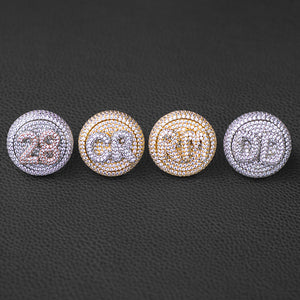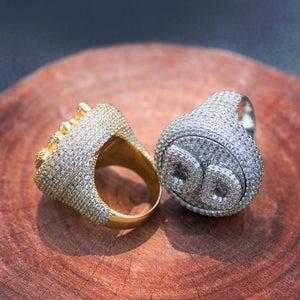 Custom Diamond Spinning Letter Ring
Regular price
$149.99
Sale price
$199.49
The newest member to the DRMD Jewelry family is the Custom Spinning Letter Ring! This one of a kind ring will turn heads anywhere you go. Enjoy!
**Please note custom chains take about 4 - 6 weeks to craft toperfection**. Your personalized pendants needs time to craft and test, you'll see it's worth to wait when you're wearing it. We will send you an email as soon as production completed.

Specifications

Material Finished: 18k Yellow & White & Rose Gold Plated
Stones: Flawless VVS Simulated Diamonds (CZ)

Weight: 26.0 grams

Size: 7,  8,  9, 10 & 11
There are NO returns/cancelations on custom necklaces once in production. 
DRMD Jewelry is brings you the Highest Pecialization,Individulization,Customization Standard of Fashion Jewelry.
We are always happy to help you with any queries you may have. Please do not hesitate to contact us.   
 Email us: drmdjewelry@gmail.com 
Measure: place around your finger and pull the pointed end to create a snug fit.
Determine: The number line located at the " Your Size" slit, is the proper ring size.
Tip: Be careful not to wrap the paper too tight. Aim for a comfortable, snug fit.
Tip: For the most accuracy, have someone help you measure.
Check: Double check for accuracy.