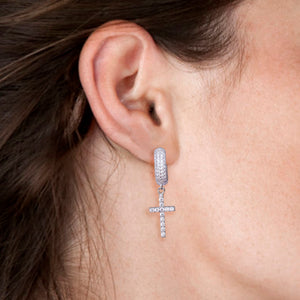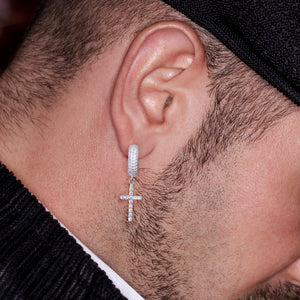 Hanging Cross Earrings - Pair in 925 Sterling Silver
Regular price
$94.99
Sale price
$124.49
Known as one of the oldest body modifications, earrings have remained a staple among the hip hop and streetwear communities, and over time, these items have morphed to include both popular and classic styles of all shapes, sizes, and colors. They Feature Bar Fastenings and are Made from 925 Sterling Silver. The Right Earrings Can Make You Look All the Prettier or Handsome Any Day of the Week! As Arguably the Most Stand Out Accessory for Women, and Trend Setting Style For Men - Variety Is a Must! These DRMD JEWELRY Earrings Bring a Hint of Richness to Any Outfit and Draw Attention with Every Turn of Your Head. Perfect for Looking Pulled Together and On-Trend, These Earrings can be Worn With Any Outfit, Dressy or Casual.  Draw Attention with Every Turn of Your Head. Classic, Timeless, Vintage Inspired Diamond Hoop Statement Earrings are a Must Have. This is the Perfect Everyday Earring.
Specifications

Material Finished:

925 sterling silver with 14k White Gold Plating

Stones: Flawless VVS Simulated Diamonds (CZ)

Weight: 0.5-1.0 grams
DRMD Jewelry is brings you the Highest Pecialization,Individulization,Customization Standard of Fashion Jewelry.
We are always happy to help you with any queries you may have. Please do not hesitate to contact us.   
 Email us: drmdjewelry@gmail.com