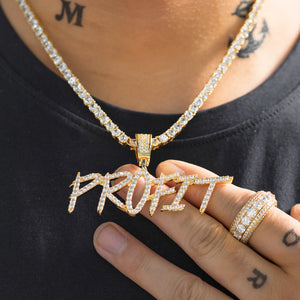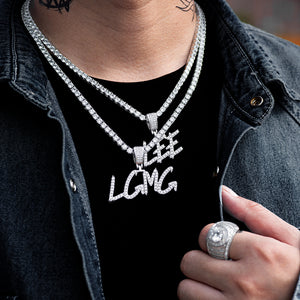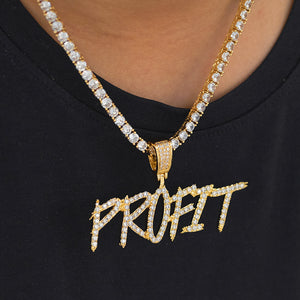 Custom Brush Paint Font Name Necklace
Elevate your jewelry collection with gorgeous, stylish, and unique initial necklaces from DRMD JEWELRY. Initial necklaces are trendy pieces of jewelry worn by fashionistas to affirm their personality. We present you hot and beautifully cut-out monogram necklaces that will reflect your identity and showcase your personality to the world. Each piece in this collection is carefully engraved to meets DRMD JEWELRY' high standard. You can keep your loved ones close to your heart by wearing a heart-shaped monogram necklace with their initial.

- 26 Letters and 10 Numbers are available.
- Font Letters are Uppercase
- Spaces are not allowed.
- No Special Characters/Symbols

**Please note custom chains take about 4 - 6 weeks to craft toperfection**. Your personalized pendants needs time to craft and test, you'll see it's worth to wait when you're wearing it. We will send you an email as soon as production completed.

Specifications:
- Price is based on number of letters input.
- Material Finished: 18k Yellow & White & Rose Gold Plated
- Stones: Flawless VVS Simulated Diamonds (CZ)
- Height: 0.7" x Width: Varies
- Bail size for the chain: 6mm

There are NO returns/cancelations on custom necklaces once in production. 

DRMD Jewelry is brings you the Highest Pecialization,Individulization,Customization Standard of Fashion Jewelry.
We are always happy to help you with any queries you may have. Please do not hesitate to contact us.   
 Email us: drmdjewelry@gmail.com
              Size Chart